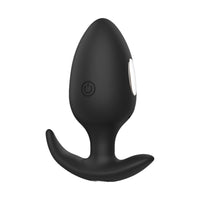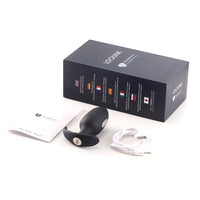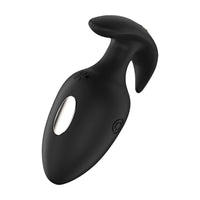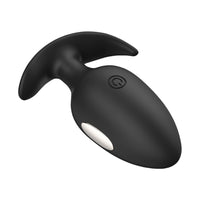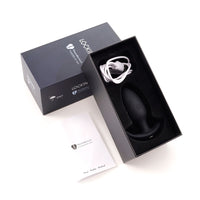 Thunderbolt Bluetooth Butt Plug
Looking for the best anal plug money can buy? Look no further than the Thunderbolt. A plug packed with features that can always deliver!
Feel the waves of pleasure wash over your body thanks to five different vibration modes, each designed to bring you to the brink of ecstasy. Then turn up the heat with the shocking electrostimulation mode, also with several different levels of intensity. Combine the two or mix and match for a sexy session you'll never forget.
Then take the fun with you thanks to the QIUI app. With the touch of a button, your partner can activate the shocks or vibrations to secretly stimulate you no matter where you are. Or pair up with someone else anywhere in the world and love each other's butts anytime, anyplace.
The body of the Thunderbolt is lovingly constructed with ultra smooth silicone for a comfortable insertion process, and comes in with an insertable length of 66mm so even the beginners can play. Rust proof polycarbonate plates and an IPX6 rating means water is no problem, and you can even play in the shower!
Pick up a premium addition to your collection today with the Thunderbolt.
Loveplugs is committed to getting your products to you as fast as physically possible. All products featuring our Express Shipping banner will be shipped directly to your door from our US based warehouse. If delivering to continental US, your package will be shipped within 4 days. Products can be shipped internationally, however delivery will take longer subject to your local delivery services.

All Loveplugs packages will be shipped discreetly with no markings to identify what's contained inside. There's no need to worry about awkward questions from neighbors or the postman.
Explore More Stimulation
When you think you've tried everything, the Thunderbolt is ready to push you further. Delivering shocks of various intensities, you can experience a new kind of pleasure.
Get Your Butt Buzzing
Choose from five different vibration patterns to add even more stimulation to your anal play. When you think you've tried it all, this plug is ready to change things up.
Long Distance Pleasure
Link your Thunderbolt to the QIUI app to unlock its full potential. Let your partner control your pleasure from anywhere in the world.
A Touch of Luxury
No expense is spared in the construction of this toy. Soft, smooth silicone covers the body and high-quality polycarbonate provides rust proof shock plates.
Wet and Wild Fun
Love to play in the shower? The Thunderbolt does too! Rated to an IPX6 level of waterproofing, you can be safe enjoying it wherever you want.
Long Life, Easy Recharge
With USB recharging, your plug can always be ready for action whenever you're in the mood. The lithium battery will keep the play going as long as you can handle.